Love Poems
Faith is taking the first step even when you don't see the whole staircase.
Martin Luther King, Jr.
Below you will find amazing Love Poems from truly incredible people. My philosophy is this:
You may take vitamins daily, you may workout daily - why not get Inspired Daily?
My mission is to REMIND You DAILY to stay strong and focused in Your persuit of the achievement of Your goals.
Please take a moment to see how my FREE Daily Inspirational Reminder Service can help you reach YOUR goals!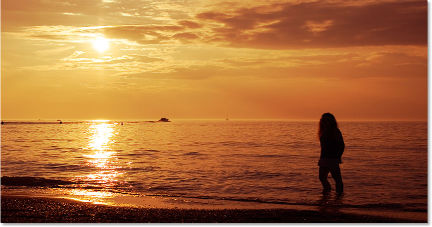 My hope in presenting you with the following Love Poems is to help you to achieve all of the goals you have set for yourself. I understand that even the small things in life like a little inspiration can go a long way. If I can help you to achieve your dreams, goals and ambitions, then I have in turn achieved mine...
ETERNAL LOVE
Author: Tracy Renee Shierling
I wonder if I dreamed of you-
if you would appear?
To make my nights full of love,
and always hold me near.
I wonder if I thought of you-
if you would feel it in your soul?
Like two spirits in the universe,
who always seem to know.
Even if the stars went black
and the sun were to shine no more.
They could find their way to each other,
no matter how far the shore.
Safely in each other's arms,
to bid the rest of time.
Finding Eternal Love
so many seek to find.
Caring for each other
through the worst of storms.
Leaning on the arms of love
and never need anymore.
This is how I feel for you,
I've known it all along.
You are my one true love
My world.. My heart.. My soul!
-------------------------------------------------------------------------
I'M MISSING YOU
Author: Angel Joy
Why can't I speak when I have so much to tell?
Why can't I write when I have so much in mind?
Why can't I sing when there's music in my heart?
Why can't I dance when there's rythm in the air?
Too many words left unspoken
Too many things left undone
Why can't it be and why can't I?
For all I know this pain deep inside
Took the gladness from my heart.
Is this the pain of missing you?
Is this the reason behind it all?
Hear the agony of my heart
Longing for you and for your touch
Feeling your lips, feeling your face
Missing your kisses and warm embrace.
When will the waiting ever be over?
For as long as were apart I can never be whole
Oh! My Dearest Love
I just want you to know
That my heart is aching because
"I'M MISSING YOU!"
-------------------------------------------------------------------------
I LOVE YOU, ALL OF YOU!
Author: Unknown
I love your soft kisses.
I love your soft touch.
I love the way you bite your lip.
I love you soooooo much.
I love the way you look at me.
I love the way you smile.
I love the way you're shy sometimes,
Every once and a while.
I love it when you look at me,
When I'm not looking at you.
You think I do not realize it,
But really...I do.
I love the way you cuddle.
I love the way you sleep.
I love the way you rub your neck,
when you are thinking so deep.
I love all of you,
Your nose, your lips, your hair, your feet.
I will never stop loving you.
You are so amazingly sweet.
I love that I love you.
I have loved you from the very start.
I LOVE ALL OF YOU,
I now hand you the key to my heart.
-------------------------------------------------------------------------
I NEED YOU TO NEED ME
Author: Wade Riggle
It wasn't love at first sight,
it came to me late at night,
when my soul was filled with life's plight,
that was when I saw your light.
I knew you were who I'd been searching for,
the reason I had stepped from the door,
you were my personal goddess to the core,
you were what I wanted/needed and more.
I wrote of my love for you,
and I went insane before it was through,
but when the time was past due,
I confessed it all in a pew.
You told me how wondrful it was,
that my love was sent form above,
more beautiful than a soaring dove,
and it fit you as a glove.
But you just didn't feel that way,
and you didn't talk to me the next day,
and in you decision I had no say,
I merely stood lonely at the bay.
I am down on my knees,
begging you to hear my plea,
hoping that you will see,
what you are doing to me.
I'd be your slave, if you so desired,
for you are the one I've always admired,
yet you threw me to the fire,
and my situation is dire.
I love you - you are my all,
but I still walk alone in life's hall,
while your shadow is cast over me tall,
and I hear my heart's call.
So, my own goddess, hear my prayer,
it may not sound fair,
but you are my one and only care,
and this pain I can no longer bare.
So come to me at night,
as did your light,
to end my horrible plight,
I swear to you,it will be a wonderful sight.
-------------------------------------------------------------------------
LONELY HEART
Author: Lady Of Knight
If I had a heart I'm sure it would say
How lonely its been since you went away,
With no one to snuggle and no one to hold.
I guess I'll adjust, or so I've been told.
It's hard to sit back as the line seems to grow
And watch all the flirting, when deep down I know
There's nobody there who can know your heart
Or feel your thoughts even though apart.
To know your thoughts with just one word
Without the others being heard.
To feel your heart and share what you love
Like some magic secret from up above.
The music flows and so do the smiles
From you to them across the miles.
Even our songs that were special there
Are followed by smiles for all to share.
I guess it's me... I just don't understand
You told me you loved me and held my hand.
How can I trust anything you say,
When I'm yesterdays news the very next day.
If I had a heart it would beat in place
Instead of having this empty space.
And yours would beat along with mine,
And I'd be yours til the end of time.
-------------------------------------------------------------------------
LOVE YOU IN SILENCE
Author: Honey Cai
You came into my life
Quietly, simply, tenderly...
The world stood still
I could not say a word
Nor a single gestured showed.
The feeling kept in my heart
So I've loved you in silence
Worshipped ypu from a distance
And dreamt of you so often.
I want to say I Love You,
But I'm afraid...
Afraid that you'll just take it for granted.
In silence then, I'll just love you.
In silence I'll find...
The fulfillment of my dreams.
--------------------------------------------------------------------------
My Eternity
Author: Gabriel Lombard
I look at you and can only see,
My love, my life, my Eternity.
With you there is no end,
Let's hold each other, our love to tend,
In this chaotic world of ours,
One thing is for sure in my heart,
You finish the circle throughout my life,
Like a never ending fire through the night,
Mystic colors swirl 'round,
Only for you will they die down,
Keep me on your mind and in your thoughts,
What we have, my love, cannot be bought.
-------------------------------------------------------------------------
ON DREAMS OF PERFECT LOVE
Author: David Ruble
A misty sunrise fills the east
With yellow, gold and red.
The bowl of space a palest blue,
Sheds light upon our bed.
The warmth beside my soul, a feast
Of love for only you.
So let the birds, with song, remain
Within the morning hours,
To pour upon the crisp, new day
A hope, like cleansing showers.
For you I send refreshing rain
To wash the past away.
A quiet breeze so warm and slow,
Has drifted 'cross my face.
It brings the scents from flower climbs,
And leaves without a trace.
It stirred this battered heart, you know,
To love this perfect time.
Like whispers lost at sea, we soar
Beyond the sky of fire.
Together. Lost together, free
To claim our each desire.
Like leaves we float to earth, once more
To close our eyes and be.
-------------------------------------------------------------------------
PERFECTION IN MY EYES
Author: Ashley Borden
All I ever wanted was to be part of your heart,
And for us to be together, to never be apart.
No one else in the world can even compare,
You're perfect and so is this love that we share.
We have so much more than I ever thought we would,
I love you more than I ever thought I could.
I promise to give you all I have to give,
I'll do anything for you as long as I live.
In your eyes I see our present, our future and past,
By the way you look at me I know we will last.
I hope that one day you'll come to realize,
How perfect you are when seen through my eyes.
-------------------------------------------------------------------------
Sweet Love Of Mine
Author: Jason Roop
I know it hasn't been long since I last saw you my dear,
But to me it feels as long as five hundred year.
I miss you to the point I am loosing all sanity,
There has to be an end to all this calamity.
I think of you every second and every breath,
For you I would stare even into the face of death.
To kiss your lips is to taste the sweetness of love,
And it brings forth feelings from the heavens above.
To look into your eyes is to gaze into the sky,
So beautiful with the stars and the heavens inside.
To see your smile is to see the divine,
This poem is for you, sweet love of mine.
-------------------------------------------------------------------------
THE KISS
Author: Sarah Elise Carraway
His eyes shine through the clouds above,
It is two deep blue oceans I am thinking of.
With graceful eyelashes soft as doves,
Inside them I see reflections of our love.
He runs to me with his soul open wide,
Forever in my womb he will swim and hide,
For he knows that I will never leave his side,
He knows he will eternally be inside.
As he graces me with a kiss,
Spilling is the light of joy from his lips,
His magic pools at my feet ,
His laughter leaps out at me,
As I lift him to dance in his bliss,
Like a rose petal as sweet as his kiss,
He is a rhythm divine,
A love I thought I would never find,
The wonder of his smile blooms like a flower,
To you my dear child i'd give my last hour.
-------------------------------------------------------------------------
THE LOVE OF MY LIFE
Author: Ashley Wilson
I always dreamed of the day I'd meet the one.
The day that my Romeo would sweep my away.
But I never thought it would actually be.
It was just a dream.
A fantasy so far off that would never come true.
I prayed that you would come.
That God would send the only one that I'd ever need.
The only one that would ever make me feel special.
So I waited.
I waited with hope.
Hope that I'd be given the gift to love and to be loved.
And then that day in sweet November.
Oh, that day I'll never forget.
It was when all my hopes, dreams, and prayers came true.
The day when you left your guys to be with me.
Why me? I had to ask myself.
Then I realized you were the one.
The one who would encourage me, charish me, and love me till the end.
You just can't imagine the way you make me feel.
It's a feeling I just can't explain.
The feeling I get whenever I look at you,
Hear your name, or feel the slightest touch of your hand.
I love the way you look at me, and the way you make me smile.
I especially love the way you place your hands around my waist and softly tickle until I get chills.
I just wonder if your hands could feel the butterflies I get while they were there.
And I can't forget your gentle kiss.
Your lips softly kissing my back.
I wanted that moment to last forever.
And your brown eyes.
Looking in them I get lost in my thoughts.
It all seems so perfect.
I can't wait until we finally belong to each other.
The day we both say "I do".
And the gift that we will exchange.
The gift we've saved our whole lives to give that special one.
So forever you will be my one and only.
The one and only love of my life.
-------------------------------------------------------------------------
The One
Author: Peter McNamara
You are the only one for me,
And I am always yours to be.
When you look my way and smile
I know that I am loved
For it burns deep into my soul.
I will be at your side always
No matter where you are
No matter how far you go
You will have my shoulder to lay your head upon.
You are my life,
You are my happiness
You are entwined deep within my heart and soul.
I can feel your presence when I close my eyes,
For youre my angel that keeps my heart alive.
You are The One that I truly love
And there will never be another.
-------------------------------------------------------------------------
THE SORROW OF LOVE
Author: William Butler Yeats
The quarrel of the sparrow in the eaves,
The full round moon and the star-laden sky,
And the loud song of the ever-singing leaves,
Had hid away earth's old and weary cry.
And then you came with those red mournful lips,
And with you came the whole of the world's tears,
And all the sorrows of her labouring ships,
And all the burden of her myriad years.
And now the sparrows warring in the eaves,
The curd-pale moon, the white stars in the sky,
And the loud chaunting of the unquiet leaves,
Are shaken with earth's old and weary cry.
-------------------------------------------------------------------------
TO MY SOULMATE
Author: Sherri Emily Avery
You are my fire
My titanic ocean
Your Love burns
Right through my
Very soul
Your love can purify me
Make me whole.
The wind of nature
Is like your Love
It's like no other
I've been thinking of
It Encircles me
Dynamically
Breathing upon my heart
Today
That I may inherit it's
Power
And I hear you say
"Come, Fill this vacuum
that your Love
Enslaves me
Cease this emptiness
That fills my soul
Only your love
Can save me
Give me life
Make me whole".
Please speak to
My heart today
Encourage my Love
Please don't delay.
Clear the vagueness
Which impedes me
Come enlighten my
Mind, Body and Soul
And the truth will only
Lead us
To the love that makes
Us whole.....
-------------------------------------------------------------------------
If you're looking for some I Miss You Poems take a look at my friend David Bohmiller's inspirational poetry site.
Whatever goals you have set for yourself: weight loss, greater health, financial freedom, less stress, better relationships...whatever is most important to YOU - I will be there with you until you have achieved them.

Consider me your Goal Achievement Personal Trainer and Coach!
When you subscribe to the FREE Daily Inspirational Reminders service, I will email you one of the following every day:

Funny Jokes (Sometimes you just need a laugh!)
Other awesome inspiring words
Subscribe To Get Your Daily Inspirational Reminders!
You will not be emailed any of the same exact content that is published on the site - I want to surprise you every day with new inspiring information! Also, You can always easily cancel the reminders at any time.
I have affiliated myself with some of the most amazing people who are experts in their respective fields. The experts that I recommend (or the experts that you are currently using) have the responsibility to give you the tools and guidance to make sure you attain your goals. My responsibility, as a friend, is to help you to not give up until you have what you want.
Thank you for reading my collection of Love Poems! I update the site Daily, so please come back to see the latest additions to the InspirationalReminders.Com collection.