Inspirational Poems
Faith is taking the first step even when you don't see the whole staircase.
Martin Luther King, Jr.
Below you will find amazing Inspirational Poems from truly incredible people. My philosophy is this:
You may take vitamins daily, you may workout daily - why not get Inspired Daily?
My mission is to REMIND You DAILY to stay strong and focused in Your persuit of the achievement of Your goals.
Please take a moment to see how my FREE Daily Inspirational Reminder Service can help you reach YOUR goals!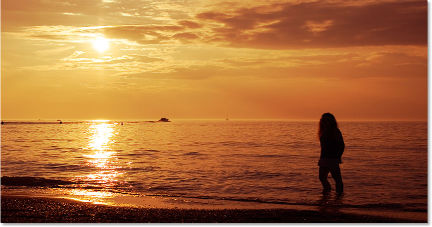 My hope in presenting you with the following Inspirational Poems is to help you to achieve all of the goals you have set for yourself. I understand that even the small things in life like a little inspiration can go a long way. If I can help you to achieve your dreams, goals and ambitions, then I have in turn achieved mine...
Achieve Your Dreams
by Author Unknown
Life is what happens while you are making other plans.
A person of words and not deeds
is like a garden full of weeds.
It's better to be trusted than liked, Underpromise - Overperform.
The key to happiness and success is to have a dream.
All the flowers of tomorrow are in the seeds of today.
You always pass failure on the way to success.
You have to wake up in order for your dreams to come true.
Don't let lack of praise nip you in the bud.
The surest way to go broke is to sit around and wait for a break.
The only thing worse than an alarm going off is the one that doesn't.
An ego trip won't get you anywhere.
The difference between ordinary and extraordinary is just that little extra.
If you want the rainbow you gotta put up with the rain.
Count your age by friends, Count your life by smiles.
A natural tendency is to want to be understood rather than understand.
Don't prepare for rainy days without enjoying today's sunshine.
Keep your heart a little softer than your head.
Don't think there are no crocodiles just because the water is calm.
Stand for something or you'll fall for anything.
Growing old is when fun is a lot more work.
Never insult a crocodile until you've crossed the river.
If you don't lie down no one can walk on you.
If you think things improve with age attend a class reunion.
A good scare is sometimes worth more to a man than good advice.
Motivation is when your dreams put on work clothes.
We have two ears and one mouth, Think twice, speak once!
Experience is the best teacher because it's always on the job.
You're never fully dressed until you wear a smile.
It's what you learn after you know it all that counts.
The greatest mistake you can make is to be afraid of making one.
Happiness is the journey not the destination.
People with goals succeed because they know where they are going.
Does your employer consider you profit or overhead?
Look at life through the windshield not the rear view mirror.
To succeed do the best you can, where you are, with what you have.
Don't let your voice mail be "voice jail" to your callers.
A man without humor is like a car without shock absorbers.
Wisdom is what's left over after we smarten up.
Many people quit looking for work when they finally get a job.
About the only thing that comes to us without effort is old age.
Don't wait for your ship to come in swim out to it.
Every job is a self portrait of those who did it.
Talk less - Say more.
Love at first sight saves a lot of time.
Autograph your work with quality.
You can only control two things your attitude and your activity.
Remember, there's nothing more constant than change.
If you tell the truth sooner or later somebody's going to find out.
Experience is the one thing you can't get on easy payments.
Remember change and change for the better are two different things.
Be on the level and you won't go downhill.
All play and no work, does not work.
A goal is a dream with a deadline.
A liar needs a good memory.
Dream of worthy accomplishments and stay awake to achieve them.
The only place success comes before work is the dictionary.
You can be happy without needing others to agree with you.
You are not late until you get there.
Glory comes from daring to begin.
Have a back bone not a wish bone.
Give your troubles to God, He will be up all night anyway.
The greater part of progress is the desire to progress.
Happiness is the place between too little and too much.
Remember no one can make you feel inferior without your consent.
Destiny is not a matter of chance it's a matter of choice.
Your children need your presence more than your presents.
Each of us has two ends a sitting end and a thinking end, Success depends on which we use.
Many spend half the time wishing for things they could have if they didn't spend half the time wishing.
For every person who climbs the ladder of success there are a dozen waiting for the elevator.
Happiness is a choice not a response.
God works with you, not for you.
If your dreams turn to dust vacuum.
Do it now, you become successful the very moment you start.
People may doubt what you say but they will believe what you do.
Success -Don't do what you like, Like what you do.
-------------------------------------------------------------------------
Life is for Living
Poet Unknown
Life is a gift we're given each and every day.
Dream about tomorrow, but live for today.
To live a little, you've got to love a whole lot.
Love turns the ordinary into the extraordinary.
Life's a journey always worth taking.
Take time to smell the roses... and tulips...
and daffodils... and lilacs... and sunflowers...
Count blessings like children count stars.
The secret of a happy life isn't buried in a
treasure chest... it lies within your heart.
It's the little moments that make life big.
Don't wait. Make memories today.
Celebrate your life!
-------------------------------------------------------------------------
Believe in Yourself
Poet: Edgar A Guest
Believe in yourself! Believe you were made
to do any task without calling for aid.
Believe, without growing too scornfully proud,
that you, as the greatest and least are endowed.
A mind to do thinking, two hands and two eyes
are all the equipment God gives to the wise.
Believe in yourself! You are divinely designed
and perfectly made for the work of mankind.
The truth you must cling to through danger and pain;
the heights others have reached you can also attain.
Believe to the very last hour, for it's true.
That what ever you will, you've been gifted to do.
Believe in yourself and step out unafraid.
By misgivings and doubt be not easily swayed.
You've the right to succeed; the precision of skill
which betokens the great you can earn if you will!
The wisdom of the ages is yours if you'll read.
But you've got to believe in yourself to succeed.
-------------------------------------------------------------------------
By Changing Your Thinking
Poet Unknown
By Changing Your Thinking,
You change your beliefs;
When you change your beliefs,
You change your expectations;
When you change your expectations,
You change your attitude;
When you change your attitude,
You change your behavior;
When you change your behavior,
You change your performance;
When you change your performance;
You Change Your Life!
-------------------------------------------------------------------------
The Difference Between Winning and Losing
by Catherine Pulsifer
Some of the significant differences between winning and losing are:
Hanging on, persevering,
WINNING
Letting go, giving up easily,
LOSING
Accepting responsibility for your actions,
WINNING
Always having an excuse for your actions,
LOSING
Taking the initiative,
WINNING
Waiting to be told what to do,
LOSING
Knowing what you want and setting goals to achieve it,
WINNING
Wishing for things, but taking no action,
LOSING
Seeing the big picture, and setting your goals accordingly,
WINNING
Seeing only where you are today,
LOSING
Adopt a WINNING attitude!
-------------------------------------------------------------------------
Opportunity
Poet: Berton Braley
With doubt and dismay you are smitten
You think there's no chance for you, son?
Why, the best books haven't been written
The best race hasn't been run,
The best score hasn't been made yet,
The best song hasn't been sung,
The best tune hasn't been played yet,
Cheer up, for the world is young!
No chance? Why the world is just eager
For things that you ought to create.
Its store of true wealth is still meagre
Its needs are incessant and great,
It yearns for more power and beauty
More laughter and love and romance,
More loyalty, labor and duty,
No chance - why there's nothing but chance!
For the best verse hasn't been rhymed yet,
The best house hasn't been planned,
The highest peak hasn't been climbed yet,
The mightiest rivers aren't spanned,
Don't worry and fret, faint hearted,
The chances have just begun,
For the Best jobs haven't been started,
The Best work hasn't been done.
-------------------------------------------------------------------------
Words of Encouragement for Teens
By Author Unknown
If there was ever a time to dare, to make a difference,
to embark on something worth doing,
IT IS NOW.
Not for any grand cause, necessarily...
but for something that tugs at your heart,
something that's your inspiration, something that's your dream.
You owe it to yourself to make your days here count.
HAVE FUN. DIG DEEP. STRETCH. DREAM BIG.
Know, though, that things worth doing seldom come easy.
There will be good days. And there will be bad days.
There will be times when you want to turn around,
pack it up, and call it quits. Those times tell you
that you are pushing yourself, that you are not afraid to learn by trying.
PERSIST.
Because with an idea, determination, and the right tools,
you can do great things.
Let your instincts, your intellect, and your heart, guide you.
TRUST.
Believe in the incredible power of the human mind.
Of doing something that makes a difference.
Of working hard. Of laughing and hoping.
Of lazy afternoons. Of lasting friends. Of all the things that will cross your path this year.
The start of something new brings the hope of something great,
ANYTHING IS POSSIBLE.
-------------------------------------------------------------------------
Whatever goals you have set for yourself: weight loss, greater health, financial freedom, less stress, better relationships...whatever is most important to YOU - I will be there with you until you have achieved them.

Consider me your Goal Achievement Personal Trainer and Coach!
When you subscribe to the FREE Daily Inspirational Reminders service, I will email you one of the following every day:

Funny Jokes (Sometimes you just need a laugh!)
Other awesome inspiring words
Subscribe To Get Your Daily Inspirational Reminders!
You will not be emailed any of the same exact content that is published on the site - I want to surprise you every day with new inspiring information! Also, You can always easily cancel the reminders at any time.
I have affiliated myself with some of the most amazing people who are experts in their respective fields. The experts that I recommend (or the experts that you are currently using) have the responsibility to give you the tools and guidance to make sure you attain your goals. My responsibility, as a friend, is to help you to not give up until you have what you want.
Thank you for reading my collection of Inspirational Poems! I update the site Daily, so please come back to see the latest additions to the InspirationalReminders.Com collection.