Famous Poems
Faith is taking the first step even when you don't see the whole staircase.
Martin Luther King, Jr.
Below you will find amazing Famous Poems from truly incredible people. My philosophy is this:
You may take vitamins daily, you may workout daily - why not get Inspired Daily?
My mission is to REMIND You DAILY to stay strong and focused in Your persuit of the achievement of Your goals.
Please take a moment to see how my FREE Daily Inspirational Reminder Service can help you reach YOUR goals!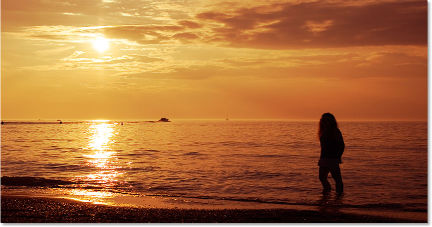 My hope in presenting you with the following Famous Poems is to help you to achieve all of the goals you have set for yourself. I understand that even the small things in life like a little inspiration can go a long way. If I can help you to achieve your dreams, goals and ambitions, then I have in turn achieved mine...
Phenomenal Woman
by Maya Angelou
Pretty women wonder where my secret lies.
I'm not cute or built to suit a fashion model's size
But when I start to tell them,
They think I'm telling lies.
I say,
It's in the reach of my arms
The span of my hips,
The stride of my step,
The curl of my lips.
I'm a woman
Phenomenally.
Phenomenal woman,
That's me.
I walk into a room
Just as cool as you please,
And to a man,
The fellows stand or
Fall down on their knees.
Then they swarm around me,
A hive of honey bees.
I say,
It's the fire in my eyes,
And the flash of my teeth,
The swing in my waist,
And the joy in my feet.
I'm a woman
Phenomenally.
Phenomenal woman,
That's me.
Men themselves have wondered
What they see in me.
They try so much
But they can't touch
My inner mystery.
When I try to show them
They say they still can't see.
I say,
It's in the arch of my back,
The sun of my smile,
The ride of my breasts,
The grace of my style.
I'm a woman
Phenomenally.
Phenomenal woman,
That's me.
Now you understand
Just why my head's not bowed.
I don't shout or jump about
Or have to talk real loud.
When you see me passing
It ought to make you proud.
I say,
It's in the click of my heels,
The bend of my hair,
the palm of my hand,
The need of my care,
'Cause I'm a woman
Phenomenally.
Phenomenal woman,
That's me.
-------------------------------------------------------------------------
A Dream Within A Dream
by Edgar Allan Poe
Take this kiss upon the brow!
And, in parting from you now,
Thus much let me avow--
You are not wrong, who deem
That my days have been a dream;
Yet if hope has flown away
In a night, or in a day,
In a vision, or in none,
Is it therefore the less gone?
All that we see or seem
Is but a dream within a dream.
I stand amid the roar
Of a surf-tormented shore,
And I hold within my hand
Grains of the golden sand--
How few! yet how they creep
Through my fingers to the deep,
While I weep--while I weep!
O God! can I not grasp
Them with a tighter clasp?
O God! can I not save
One from the pitiless wave?
Is all that we see or seem
But a dream within a dream?
-------------------------------------------------------------------------
Life Is Fine
by Langston Hughes
I went down to the river,
I set down on the bank.
I tried to think but couldn't,
So I jumped in and sank.
I came up once and hollered!
I came up twice and cried!
If that water hadn't a-been so cold
I might've sunk and died.
But it was Cold in that water! It was cold!
I took the elevator
Sixteen floors above the ground.
I thought about my baby
And thought I would jump down.
I stood there and I hollered!
I stood there and I cried!
If it hadn't a-been so high
I might've jumped and died.
But it was High up there! It was high!
So since I'm still here livin',
I guess I will live on.
I could've died for love--
But for livin' I was born
Though you may hear me holler,
And you may see me cry--
I'll be dogged, sweet baby,
If you gonna see me die.
Life is fine! Fine as wine! Life is fine!
-------------------------------------------------------------------------
i carry your heart with me
by E. E. Cummings
i carry your heart with me(i carry it in
my heart)i am never without it(anywhere
i go you go,my dear; and whatever is done
by only me is your doing,my darling)
i fear
no fate(for you are my fate,my sweet)i want
no world(for beautiful you are my world,my true)
and it's you are whatever a moon has always meant
and whatever a sun will always sing is you
here is the deepest secret nobody knows
(here is the root of the root and the bud of the bud
and the sky of the sky of a tree called life;which grows
higher than the soul can hope or mind can hide)
and this is the wonder that's keeping the stars apart
i carry your heart(i carry it in my heart)
-------------------------------------------------------------------------
My Voice
by Oscar Wilde
Within this restless, hurried, modern world
We took our hearts' full pleasure - You and I,
And now the white sails of our ship are furled,
And spent the lading of our argosy.
Wherefore my cheeks before their time are wan,
For very weeping is my gladness fled,
Sorrow has paled my young mouth's vermilion,
And Ruin draws the curtains of my bed.
But all this crowded life has been to thee
No more than lyre, or lute, or subtle spell
Of viols, or the music of the sea
That sleeps, a mimic echo, in the shell.
I Wandered Lonely As A Cloud by William Wordsworth
I wandered lonely as a cloud
That floats on high o'er vales and hills,
When all at once I saw a crowd,
A host, of golden daffodils;
Beside the lake, beneath the trees,
Fluttering and dancing in the breeze.
Continuous as the stars that shine
And twinkle on the milky way,
They stretched in never-ending line
Along the margin of a bay:
Ten thousand saw I at a glance,
Tossing their heads in sprightly dance.
The waves beside them danced, but they
Out-did the sparkling leaves in glee;
A poet could not be but gay,
In such a jocund company!
I gazed—and gazed—but little thought
What wealth the show to me had brought:
For oft, when on my couch I lie
In vacant or in pensive mood,
They flash upon that inward eye
Which is the bliss of solitude;
And then my heart with pleasure fills,
And dances with the daffodils.
-------------------------------------------------------------------------
The Road Not Taken
by Robert Frost
Two roads diverged in a yellow wood,
And sorry I could not travel both
And be one traveler, long I stood
And looked down one as far as I could
To where it bent in the undergrowth;
Then took the other, as just as fair,
And having perhaps the better claim,
Because it was grassy and wanted wear;
Though as for that the passing there
Had worn them really about the same,
And both that morning equally lay
In leaves no step had trodden black.
Oh, I kept the first for another day!
Yet knowing how way leads on to way,
I doubted if I should ever come back.
I shall be telling this with a sigh
Somewhere ages and ages hence:
Two roads diverged in a wood, and I-
I took the one less traveled by,
And that has made all the difference.
-------------------------------------------------------------------------
Brown Penny
by William Butler Yeats
I whispered, 'I am too young,'
And then, 'I am old enough';
Wherefore I threw a penny
To find out if I might love.
'Go and love, go and love, young man,
If the lady be young and fair.'
Ah, penny, brown penny, brown penny,
I am looped in the loops of her hair.
O love is the crooked thing,
There is nobody wise enough
To find out all that is in it,
For he would be thinking of love
Till the stars had run away
And the shadows eaten the moon.
Ah, penny, brown penny, brown penny,
One cannot begin it too soon.
-------------------------------------------------------------------------
There is another sky
by Emily Dickinson
There is another sky,
Ever serene and fair,
And there is another sunshine,
Though it be darkness there;
Never mind faded forests, Austin,
Never mind silent fields -
Here is a little forest,
Whose leaf is ever green;
Here is a brighter garden,
Where not a frost has been;
In its unfading flowers
I hear the bright bee hum:
Prithee, my brother,
Into my garden come!
-------------------------------------------------------------------------
I Knew A Woman
by Theodore Roethke
I knew a woman, lovely in her bones,
When small birds sighed, she would sigh back at them;
Ah, when she moved, she moved more ways than one:
The shapes a bright container can contain!
Of her choice virtues only gods should speak,
Or English poets who grew up on Greek
(I'd have them sing in chorus, cheek to cheek.)
How well her wishes went! She stroked my chin,
She taught me Turn, and Counter-turn, and stand;
She taught me Touch, that undulant white skin:
I nibbled meekly from her proffered hand;
She was the sickle; I, poor I, the rake,
Coming behind her for her pretty sake
(But what prodigious mowing did we make.)
Love likes a gander, and adores a goose:
Her full lips pursed, the errant note to seize;
She played it quick, she played it light and loose;
My eyes, they dazzled at her flowing knees;
Her several parts could keep a pure repose,
Or one hip quiver with a mobile nose
(She moved in circles, and those circles moved.)
Let seed be grass, and grass turn into hay:
I'm martyr to a motion not my own;
What's freedom for? To know eternity.
I swear she cast a shadow white as stone.
But who would count eternity in days?
These old bones live to learn her wanton ways:
(I measure time by how a body sways.)
-------------------------------------------------------------------------
I Do Not Love You Except Because I Love You
by Pablo Neruda
I do not love you except because I love you;
I go from loving to not loving you,
From waiting to not waiting for you
My heart moves from cold to fire.
I love you only because it's you the one I love;
I hate you deeply, and hating you
Bend to you, and the measure of my changing love for you
Is that I do not see you but love you blindly.
Maybe January light will consume
My heart with its cruel
Ray, stealing my key to true calm.
In this part of the story I am the one who
Dies, the only one, and I will die of love because I love you,
Because I love you, Love, in fire and blood.
-------------------------------------------------------------------------
Be Glad Your Nose is on Your Face
by Jack Prelutsky
Be glad your nose is on your face,
not pasted on some other place,
for if it were where it is not,
you might dislike your nose a lot.
Imagine if your precious nose
were sandwiched in between your toes,
that clearly would not be a treat,
for you'd be forced to smell your feet.
Your nose would be a source of dread
were it attached atop your head,
it soon would drive you to despair,
forever tickled by your hair.
Within your ear, your nose would be
an absolute catastrophe,
for when you were obliged to sneeze,
your brain would rattle from the breeze.
Your nose, instead, through thick and thin,
remains between your eyes and chin,
not pasted on some other place--
be glad your nose is on your face!
-------------------------------------------------------------------------
Messy Room
by Shel Silverstein
Whosever room this is should be ashamed!
His underwear is hanging on the lamp.
His raincoat is there in the overstuffed chair,
And the chair is becoming quite mucky and damp.
His workbook is wedged in the window,
His sweater's been thrown on the floor.
His scarf and one ski are beneath the TV,
And his pants have been carelessly hung on the door.
His books are all jammed in the closet,
His vest has been left in the hall.
A lizard named Ed is asleep in his bed,
And his smelly old sock has been stuck to the wall.
Whosever room this is should be ashamed!
Donald or Robert or Willie or--
Huh? You say it's mine? Oh, dear,
I knew it looked familiar!
-------------------------------------------------------------------------
The Raven
by Edgar Allan Poe
Once upon a midnight dreary, while I pondered, weak and weary,
Over many a quaint and curious volume of forgotten lore,
While I nodded, nearly napping, suddenly there came a tapping,
As of some one gently rapping, rapping at my chamber door.
"'Tis some visitor," I muttered, "tapping at my chamber door -
Only this, and nothing more."
Ah, distinctly I remember it was in the bleak December,
And each separate dying ember wrought its ghost upon the floor.
Eagerly I wished the morrow; - vainly I had sought to borrow
From my books surcease of sorrow - sorrow for the lost Lenore -
For the rare and radiant maiden whom the angels name Lenore -
Nameless here for evermore.
And the silken sad uncertain rustling of each purple curtain
Thrilled me - filled me with fantastic terrors never felt before;
So that now, to still the beating of my heart, I stood repeating,
"'Tis some visitor entreating entrance at my chamber door -
Some late visitor entreating entrance at my chamber door; -
This it is, and nothing more."
Presently my soul grew stronger; hesitating then no longer,
"Sir," said I, "or Madam, truly your forgiveness I implore;
But the fact is I was napping, and so gently you came rapping,
And so faintly you came tapping, tapping at my chamber door,
That I scarce was sure I heard you"- here I opened wide the door; -
Darkness there, and nothing more.
Deep into that darkness peering, long I stood there wondering, fearing,
Doubting, dreaming dreams no mortals ever dared to dream before;
But the silence was unbroken, and the stillness gave no token,
And the only word there spoken was the whispered word, "Lenore?"
This I whispered, and an echo murmured back the word, "Lenore!" -
Merely this, and nothing more.
Back into the chamber turning, all my soul within me burning,
Soon again I heard a tapping somewhat louder than before.
"Surely," said I, "surely that is something at my window lattice:
Let me see, then, what thereat is, and this mystery explore -
Let my heart be still a moment and this mystery explore; -
'Tis the wind and nothing more."
Open here I flung the shutter, when, with many a flirt and flutter,
In there stepped a stately raven of the saintly days of yore;
Not the least obeisance made he; not a minute stopped or stayed he;
But, with mien of lord or lady, perched above my chamber door -
Perched upon a bust of Pallas just above my chamber door -
Perched, and sat, and nothing more.
Then this ebony bird beguiling my sad fancy into smiling,
By the grave and stern decorum of the countenance it wore.
"Though thy crest be shorn and shaven, thou," I said, "art sure no craven,
Ghastly grim and ancient raven wandering from the Nightly shore -
Tell me what thy lordly name is on the Night's Plutonian shore!"
Quoth the Raven, "Nevermore."
Much I marvelled this ungainly fowl to hear discourse so plainly,
Though its answer little meaning- little relevancy bore;
For we cannot help agreeing that no living human being
Ever yet was blest with seeing bird above his chamber door -
Bird or beast upon the sculptured bust above his chamber door,
With such name as "Nevermore."
But the raven, sitting lonely on the placid bust, spoke only
That one word, as if his soul in that one word he did outpour.
Nothing further then he uttered- not a feather then he fluttered -
Till I scarcely more than muttered, "other friends have flown before -
On the morrow he will leave me, as my hopes have flown before."
Then the bird said, "Nevermore."
Startled at the stillness broken by reply so aptly spoken,
"Doubtless," said I, "what it utters is its only stock and store,
Caught from some unhappy master whom unmerciful Disaster
Followed fast and followed faster till his songs one burden bore -
Till the dirges of his Hope that melancholy burden bore
Of 'Never - nevermore'."
But the Raven still beguiling all my fancy into smiling,
Straight I wheeled a cushioned seat in front of bird, and bust and door;
Then upon the velvet sinking, I betook myself to linking
Fancy unto fancy, thinking what this ominous bird of yore -
What this grim, ungainly, ghastly, gaunt and ominous bird of yore
Meant in croaking "Nevermore."
This I sat engaged in guessing, but no syllable expressing
To the fowl whose fiery eyes now burned into my bosom's core;
This and more I sat divining, with my head at ease reclining
On the cushion's velvet lining that the lamplight gloated o'er,
But whose velvet violet lining with the lamplight gloating o'er,
She shall press, ah, nevermore!
Then methought the air grew denser, perfumed from an unseen censer
Swung by Seraphim whose footfalls tinkled on the tufted floor.
"Wretch," I cried, "thy God hath lent thee - by these angels he hath sent thee
Respite - respite and nepenthe, from thy memories of Lenore:
Quaff, oh quaff this kind nepenthe and forget this lost Lenore!"
Quoth the Raven, "Nevermore."
"Prophet!" said I, "thing of evil! - prophet still, if bird or devil! -
Whether Tempter sent, or whether tempest tossed thee here ashore,
Desolate yet all undaunted, on this desert land enchanted -
On this home by horror haunted- tell me truly, I implore -
Is there - is there balm in Gilead? - tell me - tell me, I implore!"
Quoth the Raven, "Nevermore."
"Prophet!" said I, "thing of evil - prophet still, if bird or devil!
By that Heaven that bends above us - by that God we both adore -
Tell this soul with sorrow laden if, within the distant Aidenn,
It shall clasp a sainted maiden whom the angels name Lenore -
Clasp a rare and radiant maiden whom the angels name Lenore."
Quoth the Raven, "Nevermore."
"Be that word our sign in parting, bird or fiend," I shrieked, upstarting -
"Get thee back into the tempest and the Night's Plutonian shore!
Leave no black plume as a token of that lie thy soul hath spoken!
Leave my loneliness unbroken!- quit the bust above my door!
Take thy beak from out my heart, and take thy form from off my door!"
Quoth the Raven, "Nevermore."
And the Raven, never flitting, still is sitting, still is sitting
On the pallid bust of Pallas just above my chamber door;
And his eyes have all the seeming of a demon's that is dreaming,
And the lamplight o'er him streaming throws his shadow on the floor;
And my soul from out that shadow that lies floating on the floor
Shall be lifted - nevermore!
-------------------------------------------------------------------------
Whatever goals you have set for yourself: weight loss, greater health, financial freedom, less stress, better relationships...whatever is most important to YOU - I will be there with you until you have achieved them.

Consider me your Goal Achievement Personal Trainer and Coach!
When you subscribe to the FREE Daily Inspirational Reminders service, I will email you one of the following every day:

Funny Jokes (Sometimes you just need a laugh!)
Other awesome inspiring words
Subscribe To Get Your Daily Inspirational Reminders!
You will not be emailed any of the same exact content that is published on the site - I want to surprise you every day with new inspiring information! Also, You can always easily cancel the reminders at any time.
I have affiliated myself with some of the most amazing people who are experts in their respective fields. The experts that I recommend (or the experts that you are currently using) have the responsibility to give you the tools and guidance to make sure you attain your goals. My responsibility, as a friend, is to help you to not give up until you have what you want.
Thank you for reading my collection of Famous Poems! I update the site Daily, so please come back to see the latest additions to the InspirationalReminders.Com collection.